Abel Delgado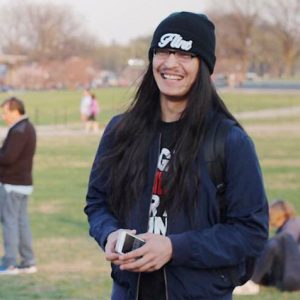 Abel is a proud Latinx resident of Flint, Michigan. As an activist and community organizer in the Flint Water Crisis, Abel has been a strong advocate for issues around water, gentrification, and state violence. At only 23 years old, he has proven himself to be a fierce leader in social justice movements across the state. He currently serves as Chair of the Progressive Caucus of the Michigan Democratic Party, Co-Chair of the CD5 Progressive Caucus, Co-Chair of Greater Flint DSA, Member-At-Large of the Genesee County Young Democrats, Executive Board Member of the Youth Caucus of the MDP, Precinct Delegate, former DNC District Delegate for the Bernie 2020 Campaign, and formerly the Vice Chair of the Young Democrats of Michigan, currently serving as Member-At-Large.
As a DNC Delegate, Abel will exhibit his community organizing and leadership skills taught to him by community leaders and union organizers. From organizing hundreds to being arrested for standing up against fascism, he will continue to stand up for the values and needs of his community and of the Democratic Party. It's time that our Democratic Party no longer represent a politics of the probable, but instead usher in a new era of a politics of the possible.
Dan Hesse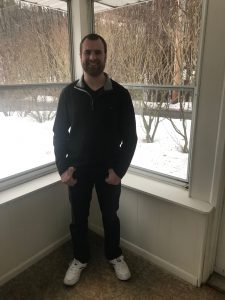 Dan is a 30-year old political organizer from Grand Rapids. He has served as the Secretary of the Grand Rapids Democratic Socialists of America (DSA), volunteered in various organizations such as the Sunrise Movement, and several Mutual Aid and Immigrants' rights groups. He also has experience working on several candidates' campaigns.

Zahra Abbas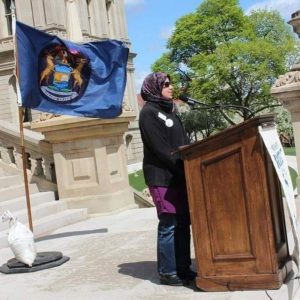 Zahra Abbas is a 34 year old Arab-American, Muslim political activist who lives in Michigan's 12th U.S. congressional district. She became politically involved through the efforts to legalize cannabis after it showed to be an effective medicine for her epilepsy. After volunteering on several statewide political campaigns, she decided to run for a precinct delegate position, which she currently serves.  
In addition to this precinct delegate position, Zahra serves as a 12th district Michigan Democratic Party State Central Committee delegate, the Vice Chair of the Michigan Democratic Party Cannabis Caucus, the Vice-President of Motor City NORML and the Secretary for the Young Democrats of Michigan. She is part of the Healthy Dearborn coalition and actively sits on the steering committee Healthy Dearborn. Zahra is also a volunteer and a speaker for the Epilepsy Foundation of Michigan. She has also volunteered with climate action groups like Sunrise Movement and with progressive political organizations like Southpaw Michigan. Zahra has put much of her time and energy into important societal issues, helping different causes and spreading the messages wherever she can.
Carly Rose Hammond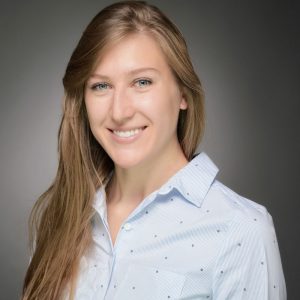 Carly Hammond is a 24-year-old political and community organizer in Saginaw and Genesee Counties with an environmental justice background. She worked with Michigan United in Flint to organize protests, host community meetings, and conduct press conferences around the Flint Water Crisis. In Saginaw, she worked to empower youth in politics and led a small team that registered over 1,500 students to vote in the 2018 election. She was elected in 2019 to represent the 4th Congressional District on the MDP SCC, and served in that same year on the Progressive Caucus Executive Committee. Most recently, she ran for State Representative in Saginaw and managed another State House race in Monroe. 
Her main political goals are youth engagement and leadership in Democratic party politics, and strategic reform around relational organizing efforts. As a former candidate and campaign manager, she's well-versed in the tools and procedures of running campaigns, and hopes to be elected to the DNC to bring a fresh perspective and focus on youth involvement to the Committee's table. 
Liano Sharon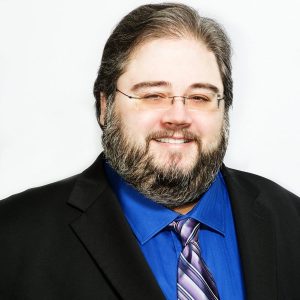 Liano has been a progressive activist since the early 1980s, involved in human rights, environmental, working-class, and anti-war activism among other causes. He has over 20 years' experience in cross-cultural communications, where he's brought many stakeholders from diverse backgrounds, cultures, languages, priorities, and interests together to solve problems large and small. Since 2016 Liano has been working to ensure fair, inclusive, transparent, and democratic rules in the Michigan Democratic Party.
He is currently serving his second term on the State Central Committee representing CD12 and on the State Party Rules Committee, where he helped negotiate, draft, and push through the largest package of rules reforms in state party history – all of them in the direction of greater fairness, inclusion, transparency, and democracy. As part of his job running the Dana Nessel campaign for the Party endorsement, he led the largest recruitment drive in state party history, signing up more than 3,300 entirely new members, drawing many lapsed members back to the Party, and driving Party membership to record numbers. He holds a degree in mathematics and has a passion for understanding how things work, why they work that way, and empowering people to change their lives for the better through grassroots democracy.